At Sacred Ground Australia we understand that your path to healing, wholeness and wellbeing is unique and we want to support this. Our therapies and healing modalities allow you to choose based on your needs, individual beliefs and world views, intuition, spirituality and the connection between mind, body and spirit.

Having a whole team to facilitate your return to health can make all the difference. If you are seeking true personal growth, are ready for deep healing of old hurts or letting go of past issues, the practitioners at Sacred Ground Australia have been hand-picked for their integrity, authenticity and capacity to hold space in a loving way.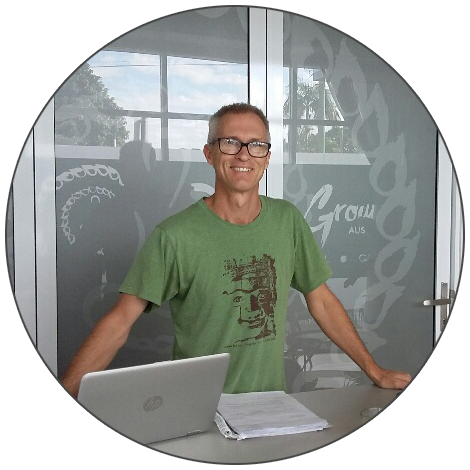 Craig Miller - Registered Counsellor, Ka Huna Bodywork & Reiki I & II Therapist
Hi, I am Craig, director of Awakened Healing Group and manager of Sacred Ground Australia on the Gold Coast. I am an experienced qualified Counsellor, Kahuna Bodyworker and Reiki Practitioner, invested in working with people wanting real change and to live authentically.

I am a heart-centred and intuitive practitioner, providing deep healing therapy through counselling, ka huna massage and reiki-based energy healing. I have a unique talent for connecting with clients and getting to the source of issues quickly, aiding the healing process early in therapy. I am an accomplished counsellor in the areas of direction and purpose, intimate relationships, complex trauma, spirituality and personal growth. I will meet you exactly where you are at, and be present with you, so you can become conscious of what is holding you back from the life you want.

"I love my work, it is such a privilege to connect with a client and develop enough trust and safety for the client to really embrace their inner being, it is here we can transform their world together. I know how scary it feels when thinking of changing what is, toward living free of fear or burdens, I've been there myself, I understand and am here to support you all the way."
Read more about:
Craig Miller
Counselling Services
Kahuna Bodywork Services
Reiki Therapy
---
Peter Lotscher - Japanese Acupuncturist and Remedial Massage Therapist
Hi, I am Peter an experienced Gold Coast Japanese Acupuncturist and Remedial Massage therapist with a Bachelor of Health Science (Acupuncture), post graduate certificates in Advanced Acupuncture and Moxibustion (China) and Remedial Massage/Tui Na. I am a registered Chinese Medicine Practitioner (acupuncture), a professional member of the Australian Natural Therapists Association, providing private health fund rebates from most health funds.

People usually come to see me because they experience pain and that can be anywhere in the body. The primary focus is always to reduce the pain on the root problem. I love to work with clients who genuinely want to heal, clients who understand that a healing process takes time and effort on their behalf as we well as mine. I really care and support clients with respect, nurturing and emotional support, and can also offer nutritional and lifestyle advice too.
Read more about:
Peter Lotscher
Acupuncture Services
Remedial Massage Services
---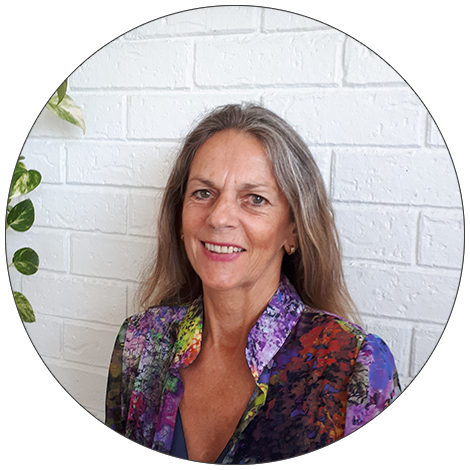 Sue Shepherd - Hypnotherapist, Psychotherapy & Past Life Regression Therapy
Hi everyone, I am Sue, I have been transforming lives through hypnotherapy, psychotherapy and past life regression for 20 years. My philosophy is "to listen without judgement or expectation, allowing truth, knowledge and insight to bring forth previously unimagined gifts".

I help clients build a life in alignment with their highest potential, increase confidence, love for self and others, and access creativity. Experiencing the process of hypnotherapy will allow you to open doorways, and access and express what is blocking your progress.

Your true, authentic self, embraced with love and compassion, awaits to shine. I would love to connect with you in your uniqueness and authenticity, support you to be connected, heal any past wounds and return to your wholeness through a gentle and compassionate process.
Read more about:
Sue Shepherd
Hypnotherapy Services
Past Life Regression Services
Reiki Therapy
---
Alexa Giufre – B. Psych Sci, Post Grad Psychology, Master Psychology, Registered Psychologist
Hi, my name is Alexa and I am the psychologist at Sacred Ground on the Gold Coast. I hold a Bachelor, Postgraduate Diploma, and Masters of Psychology, as well as specialist training with families and children. I work with a wide range of children, adolescents, adults, and families around diverse relational, social and behavioural issues.

All psychologists practice differently. I work from a holistic approach of understanding how emotional issues have contributed to challenges for the person and/or family system. I am also interested in how mindfulness and assertiveness practices can influence your communication and emotional expression, as a helpful way of accessing your needs and supporting yourself.

When I am not at work, I enjoy the ocean, meditation, art, and experiencing new and different cultures. I like to connect with nature in my down time, such as walking along the many beautiful coast lines the Northern Rivers and Gold Coast have to offer.
Read more about:
Alexa Giufre
Psychology Services