At Sacred Ground on the Gold Coast, we understand your path to healing, wholeness and wellbeing is unique and we want to support this. Our therapies and healing modalities allow you to choose based on your needs, individual beliefs and world views, intuition, spirituality and the connection between mind, body and spirit.

Having a whole team to facilitate your return to health can make all the difference. If you are seeking true personal growth, are ready for deep healing of old hurts or letting go of past issues, the practitioners at Sacred Ground Australia have been hand picked for their integrity, authenticity and capacity to hold space in a loving way.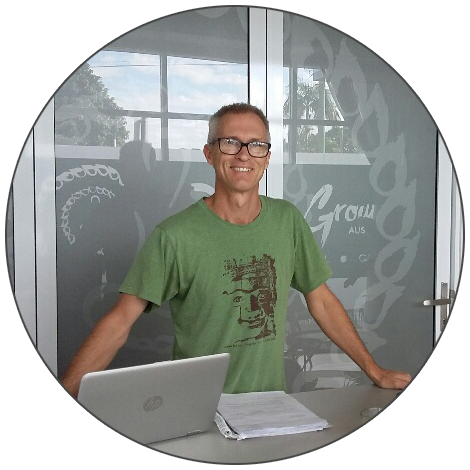 Craig Miller - Registered Counsellor, KaHuna Bodywork & Reiki I & II Therapist
Hi, I am Craig, director of Awakened Healing Group and manager of Sacred Ground Australia on the Gold Coast. I am an experienced qualified Counsellor, KaHuna Bodyworker and Reiki Practitioner, invested in working with people wanting real change and to live authentically.

I am a heart-centred and intuitive practitioner, providing deep healing therapy through counselling, KaHuna Massage and Reiki-based Energy Healing. I have a unique talent for connecting with clients and getting to the source of issues quickly, aiding the healing process early in therapy. I am an accomplished counsellor in the areas of direction and purpose, intimate relationships, complex trauma, spirituality and personal growth. I will meet you exactly where you are at, and be present with you, so you can become conscious of what is holding you back from the life you want.

"I love my work, it is such a privilege to connect with a client and develop enough trust and safety for the client to really embrace their inner being, it is here we can transform their world together. I know how scary it feels when thinking of changing what is, toward living free of fear or burdens, I've been there myself, I understand and am here to support you all the way."
Read more about:
Craig Miller
Counselling Services
KaHuna Bodywork Services
Reiki & Pranic Healing
---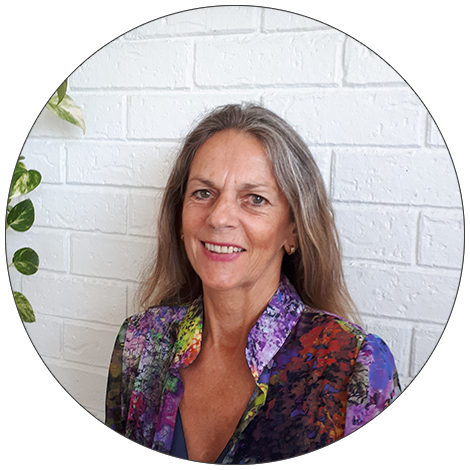 Sue Shepherd - Hypnotherapist, Psychotherapy & Past Life Regression Therapy
Hi, I am Sue, Gold Coast based Clinical Hypnotherapist and Psychotherapist at Sacred Ground. I am qualified and experienced in Medical and Transformational Hypnotherapy, Advanced Regression and Past Life Techniques, Pranic Psychotherapy and Reiki.

Spiritual and personal growth have been a priority in my life and working with clients in this field has enabled me to do the work that I truly love.

I guide you gently, to a safe place within, of understanding and acceptance which allows transformation and healing on a very deep level. You can find your own truth and strength that enables you to take control of every aspect of your life, creating a future that is in alignment with your authentic, empowered and loving self.

If you have suffered in the past and it is affecting your life now. If you have been feeling sad, anxious, overwhelmed, disempowered, emotional or confused, I am here for you. You are my focus.
Read more about:
Sue Shepherd
Hypnotherapy Services
Past Life Regression Services
Reiki & Pranic Healing
---
Alexa Giufre – B. Psych Science, Post Grad Psychology, Master Psychology, Registered Psychologist
Hi, I'm Alexa, the psychologist at Sacred Ground in Palm Beach. I specialise in supporting women and men around assertiveness, finding their voice, being able to say no to things they don't want and developing healthy boundaries in all relationships.

I also love working with children and families, having spent several years working closely with children around school, social and emotional challenges.

I want you to feel completely accepted, through connecting with you in your world, through your language and from your perspective we work together to create the desired change. I aim to be that person that provides you with hope and assists you to develop awareness that you are good enough.. and then some.
Read more about:
Alexa Giufre
Holistic Psychology
---
Shekinah Leigh - Kahuna Massage Therapist
Hi, I am Shekinah, KaHuna bodywork therapist at Sacred Ground on the Gold Coast. I am certified in Kahuna Bodywork, Yoga Instruction and am a "Rites of Passage" Mentor. At Sacred Ground I support women to embrace their true feminine energy through amazing, nurturing, yet powerful, Kahuna massage.

As a mother, daughter and lover I understand the many challenges that women face. I believe I can provide you with a safe and sacred space to 'let go' and embrace your unique feminine energy, because I have journeyed through the realms of control, repression of emotions and surrender myself.

Drawing on my knowledge and practice of Native American Teachings, Hawaiian Shamanism and the Yogic traditions I guide my clients in connecting with their physical, emotional and spiritual bodies to release and create flow. It is my intention to provide women with a strong and safe space for transformation & healing at a deep and cellular level.

My style of massage incorporates music, movement, energy work and the spirit of Aloha (love), to unblock tight areas and promote flow as the body is stimulated on all levels. I aim to leave you feeling balanced, grounded and reintegrated like no other massage you've experienced before!

All that I do comes from my heart's desire to honour, embrace, celebrate and empower the feminine within..
Read more about:
Shekinah Leigh
KaHuna Bodywork Services
---

Wendy Rice – Client Reception and Vibrational Sound Practitioner
A warm hello! My name is Wendy and I feel so blessed being part of the team here at Sacred Ground wearing two hats. I am here to welcome you as Client Reception and I am also a Vibrational Sound Practitioner, sharing healing sound for small groups and individual attunements.

I love being part of the healing energy, genuine warmth and caring that is bestowed on everyone who enters this sacred space.

I use some beautiful instruments for sound healing including unique Japanese Singing Bowls with sustained harmonic overtones. They can be used directly on the body to calm, gently harmonise and balance the body's vibration and energy system. I am a certified practitioner of my singing bowls and I have also completed a Certificate of Sound and Music Healing. My goal is to help clients to slow down, connect within, feel calmer, clearer, more centred and grounded and at peace, ultimately to feel happier.
Read more about:
Wendy Rice
Vibrational Sound Healing
---
Kristen Luby – Dip Kinesiology, B. Exercise Sci, M. Physiotherapy – Kinesiologist
Hi, I am Kristen, Gold Coast Kinesiologist at Sacred Ground. With over 10 years clinical experience as a Musculoskeletal Physio I have had much success working with my client's and their physical structure. However, I have always known that there is more to healing than the physical body. Working with all aspects of Self: physical, emotional, mental and spiritual allows resolution at a deeper level, true healing and evolution. I have discovered that by combining my scientific knowledge and evidence based experience with the ancient eastern influences of Kinesiology and supporting my clients to connect to their own innate self healing potential, anything is possible.
Read more about:
Kristen Luby
Kinesiology